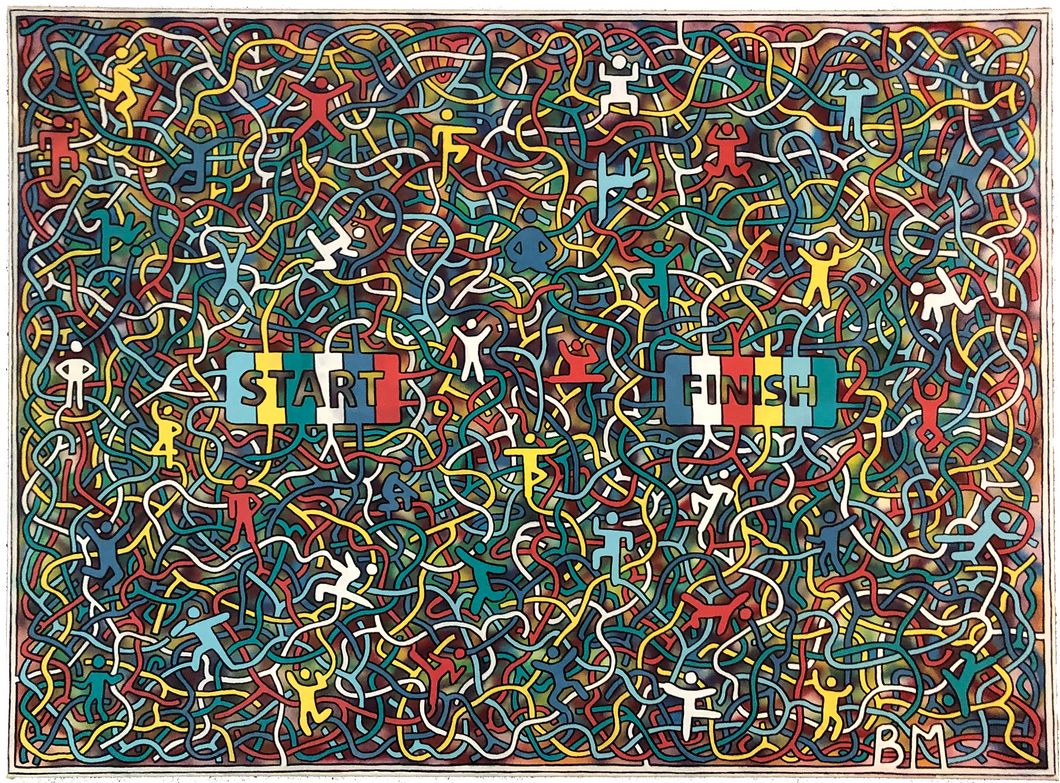 CELEBRATION Maze
Regular price $1,500.00 Sale
48 x 36 inches.
Spray paint and oil on canvas.
2019.
Sometimes you need to celebrate yourself. When you allow these feelings to burst out of your body you won't be able to help to adopt one of the shapes portrayed in this painting.
* Six mazes; light blue, dark blue, yellow, white, green, and red are all their own independent mazes.