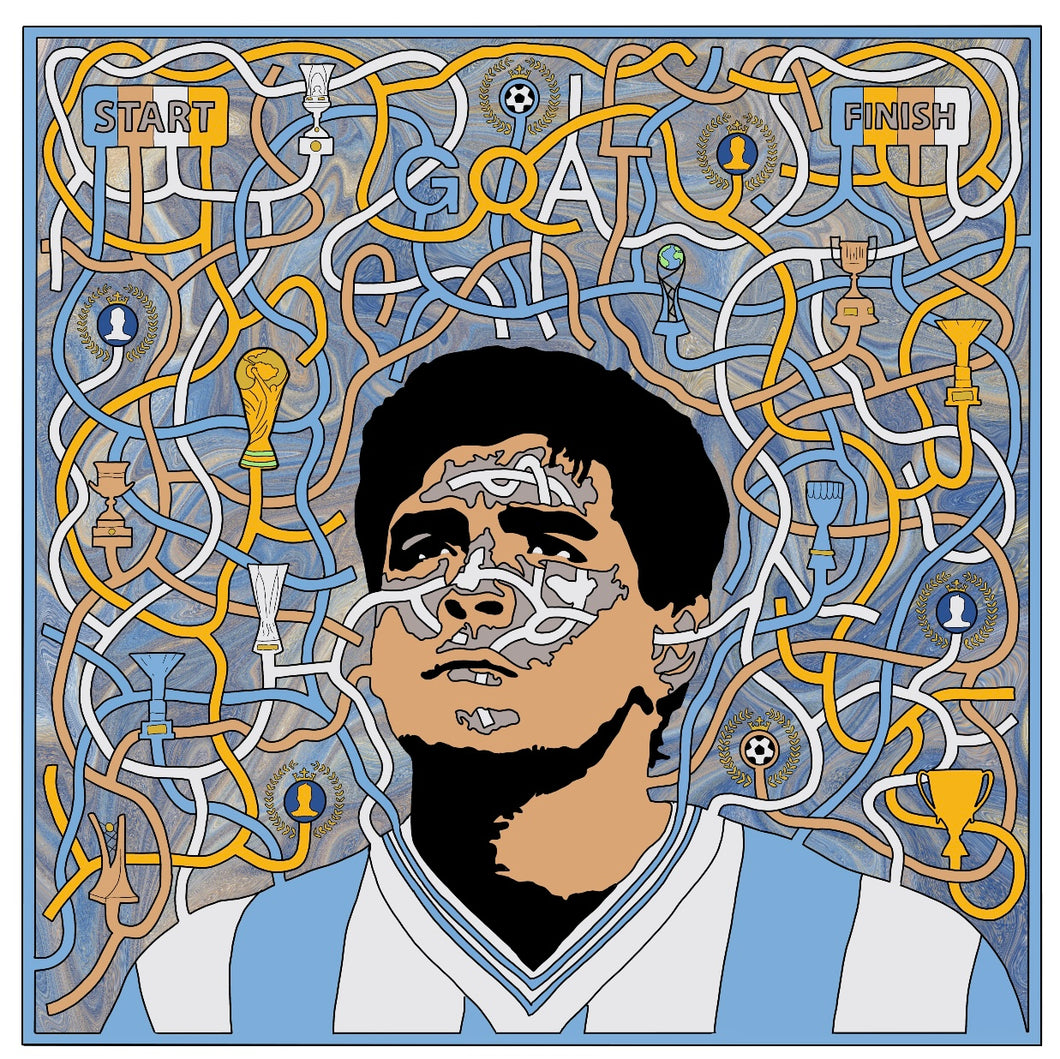 Maradonna "GOAT" Maze
Regular price $100.00 Sale
[The G.O.A.T. Mazes] is a series dedicated to the greatest players of all time across all major sports. The series revolves around who the G.O.A.T. ("Greatest of All Time") athletes are, and how complex it is to crown just one person as the G.O.A.T. in any one professional sport.
[The G.O.A.T. Mazes] considers the debate of who the "Greatest of All Time" is and has you, the viewer, visually navigate the conversation. Each card features a G.O.A.T. contender's portrait, some information about them, 4 solvable mazes, and hidden trophies in the background.
This maze artwork features Diego Maradonna, an Argentinian professional football player widely regarded as one of the greatest to ever play the sport. An all around all star on the pitch. Dangerous with the ball, he consistently dribbled and juggled around multiple defenders. An excellent finisher with some of the most memorable goals in World Cup history. 
Prints are 20 x 20 inches in size including mat. Limited Edition of 10. Each print is signed and numbered by the artist.