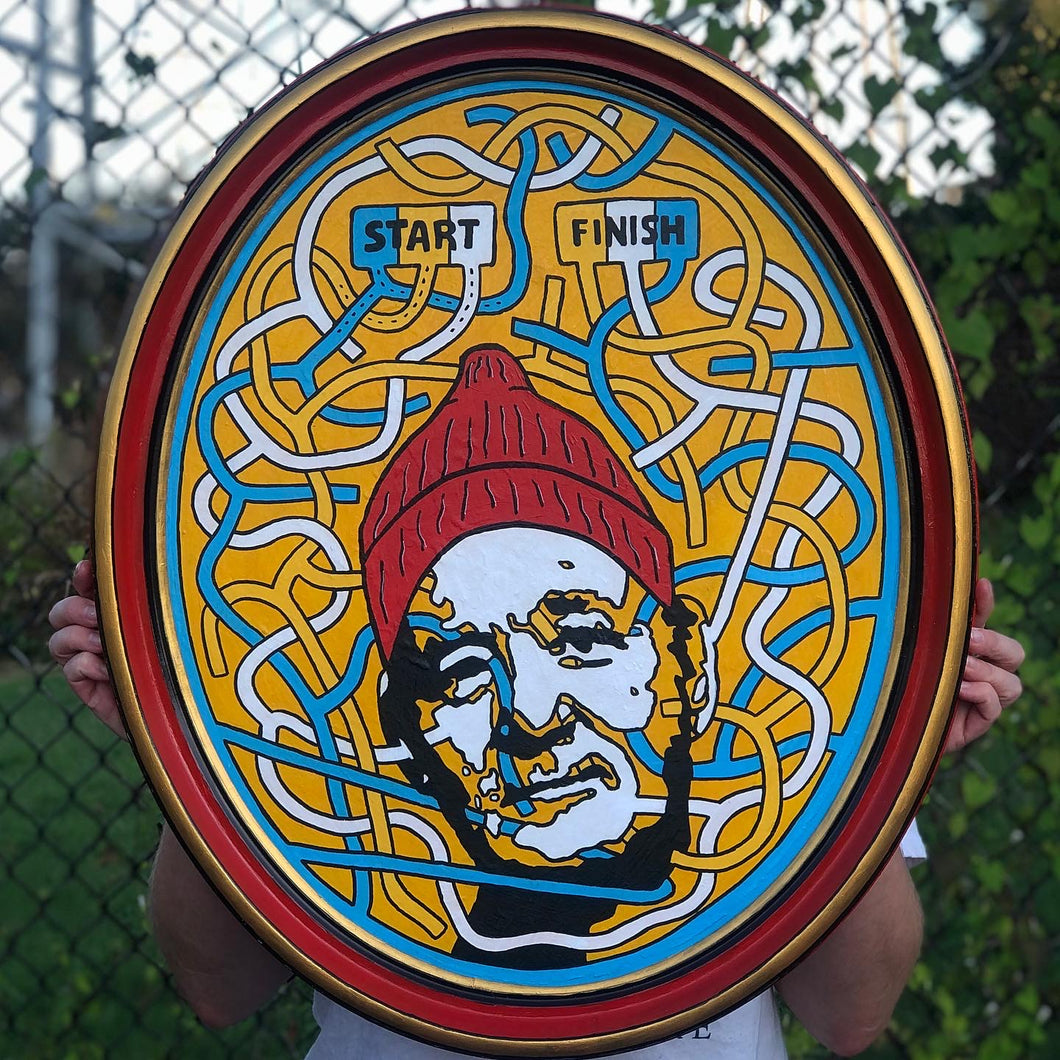 The Murray Maze
Regular price $1,200.00 Sale
The Murray Maze
Acrylic on wood. Hand-painted frame. 2021. 
This painting features the man, the myth, the legend Bill Murray and captures his likeness in the artist's classic maze style. 
Thi work is part of the TFMA Pop Up Show in Portland, Oregon.  The show features over 50 artists in The Most Famous Artist, an international art community based on Discord. 
Located at Eason Broad 237 NE Broadway • Portland, OR 97232
On display 9/30 & 10/1 only!
Venmo: @bernie-mccabe or credit card through the website portal (add to cart and check out)